MGA Campus Could Redesign Chatsworth
https://linespace.com/wp-content/themes/osmosis/images/empty/thumbnail.jpg
150
150
Max Beach
Max Beach
https://secure.gravatar.com/avatar/a719775eb4ed08d2be84567097e1204d?s=96&d=mm&r=g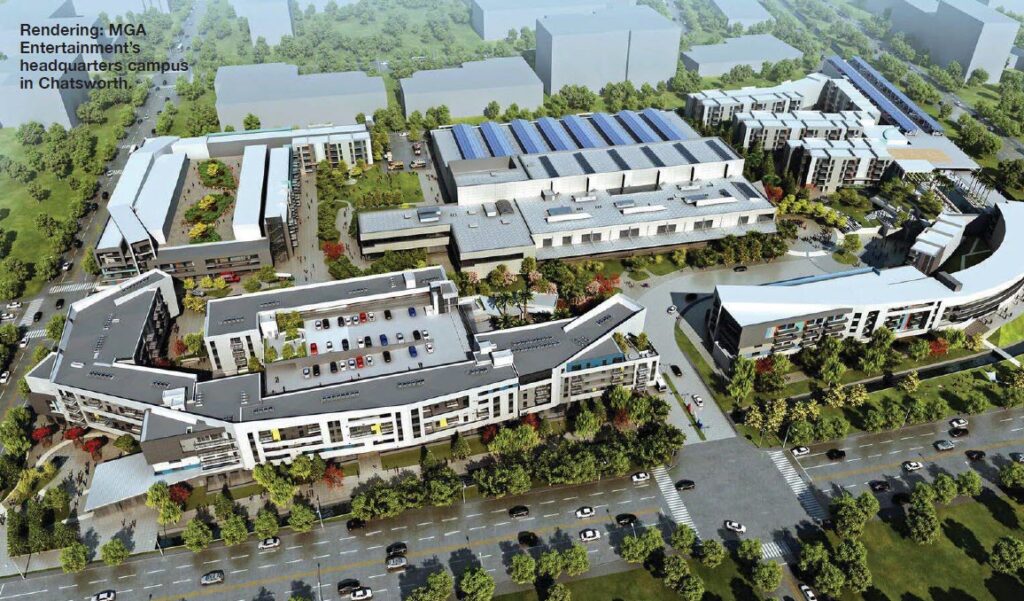 Originally published in the San Fernando Valley Business Journal on February 18, 2019.
From a civic center to corporate offices to an upcoming live/work campus in Van Nuys, Linespace has exerted a game-changing impact on Valley architecture.
The Los Angeles design studio, forged by partners Nick Groh, Clint Woesner and Max Beach, is currently working on the new MGA Entertainment headquarters project, which they hope will transform Chatsworth into a high-tech hub.
GMA Chief Executive Isaa Larian has relocated the world's largest privately-owned tow company from its Van Nuys digs to a new headquarters at an in-progress campus being developed by Jason Larian, the chief executive's son.
Branded 24, the ambitious project at 20000 Praire St, bound by Winnetka Avenue to the west and Prairie Street to the north and currently in phase two of three of its construction schedule, is keeping Linespace's core team buy as they create all kinds of elements for the office park, including a 15-foot-high, aluminum-forged contemporary sculpture which, depending on which angle it is viewed, either resembles the number "24" or abstract art.  They are also conceiving the site wayfinding totems, a combination of metal and acrylic… read more.