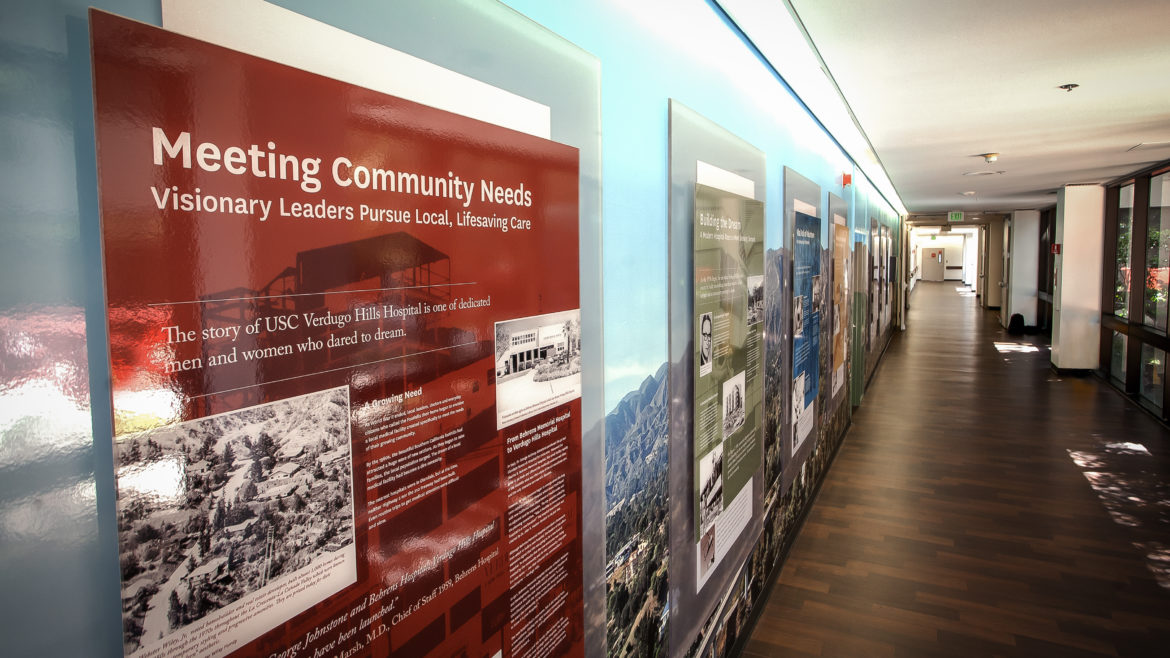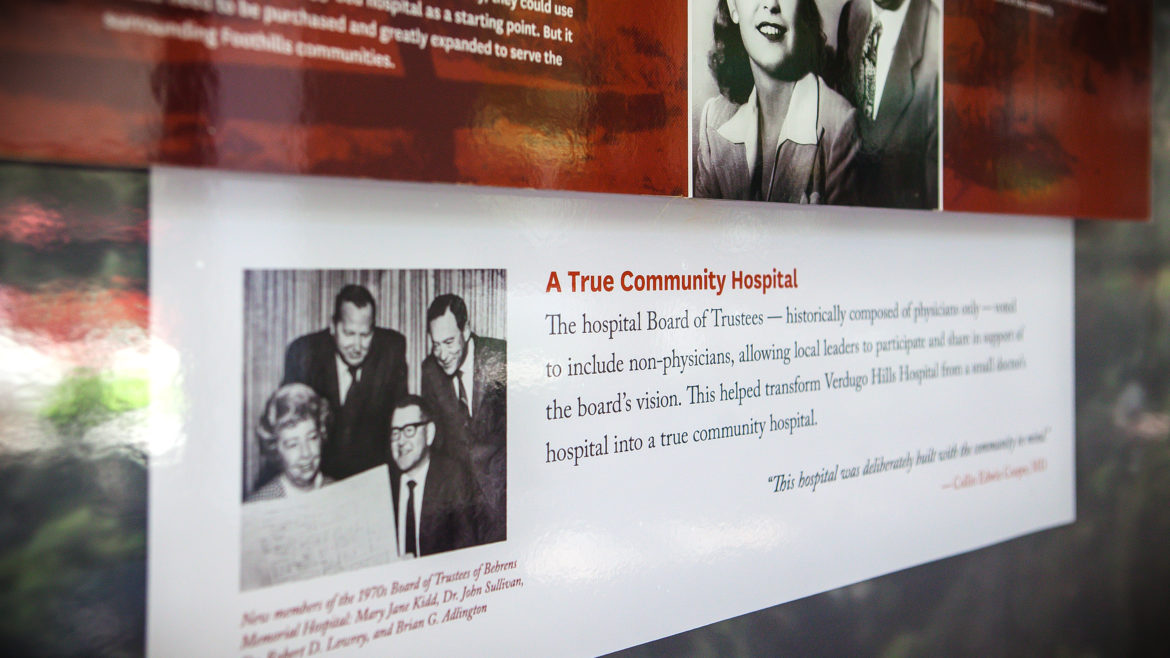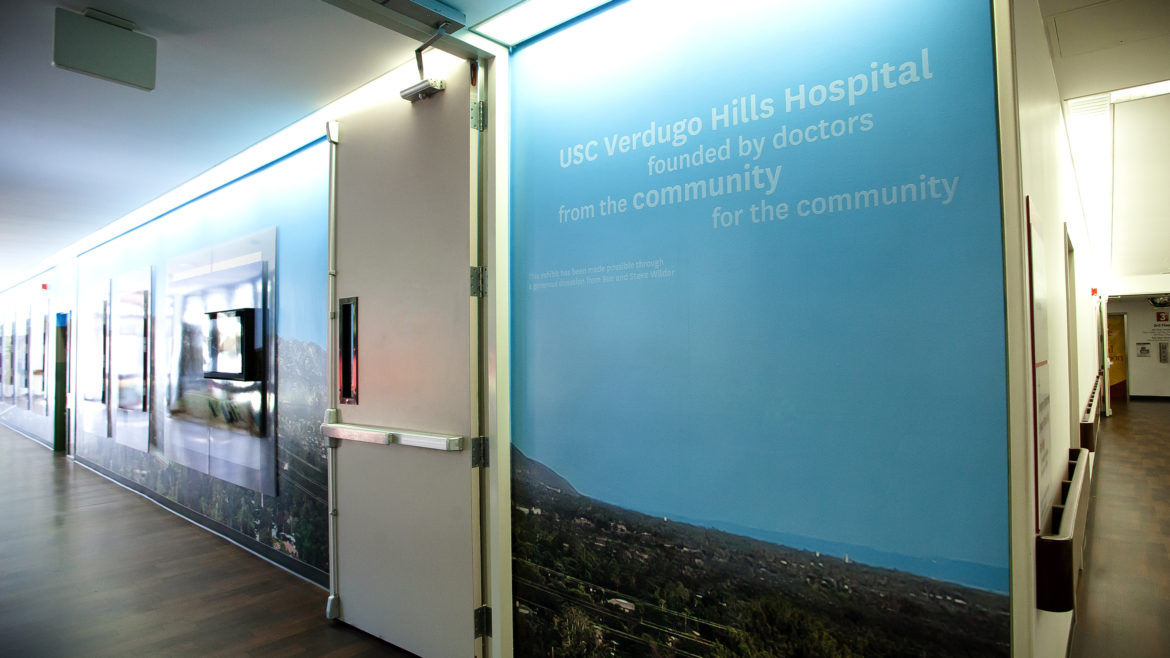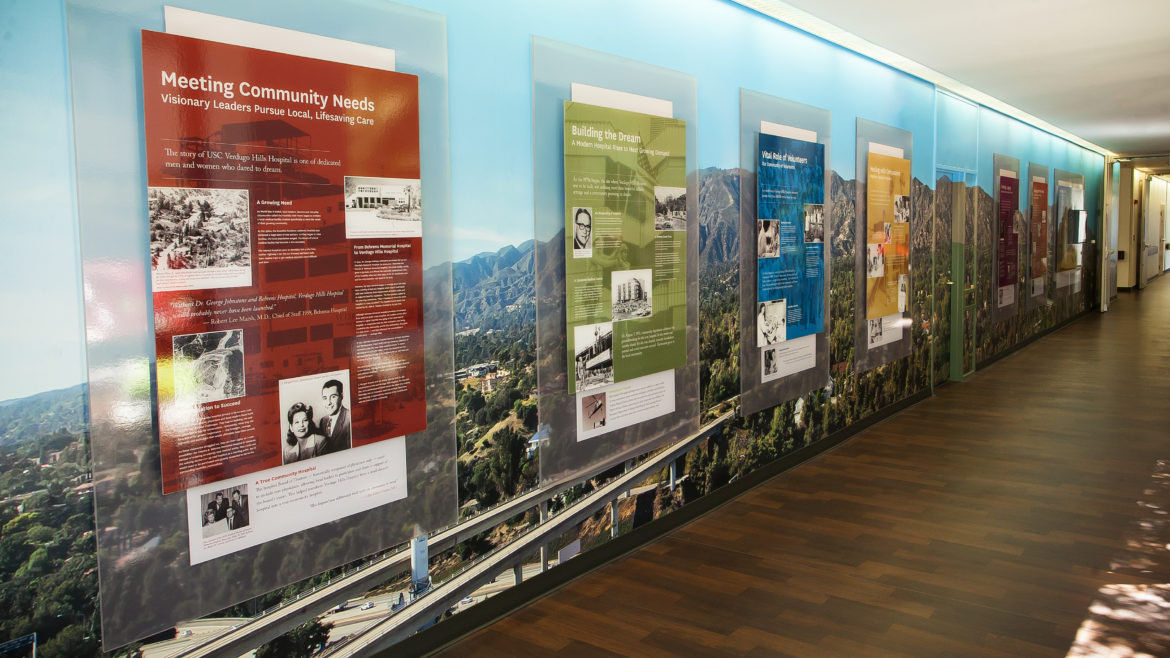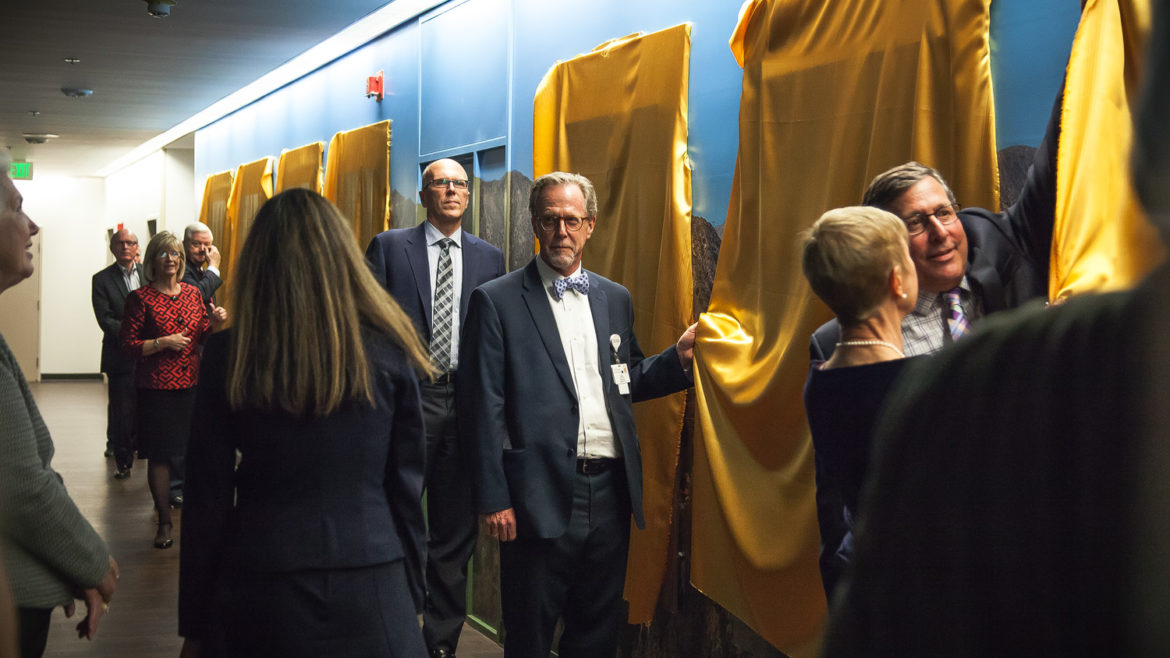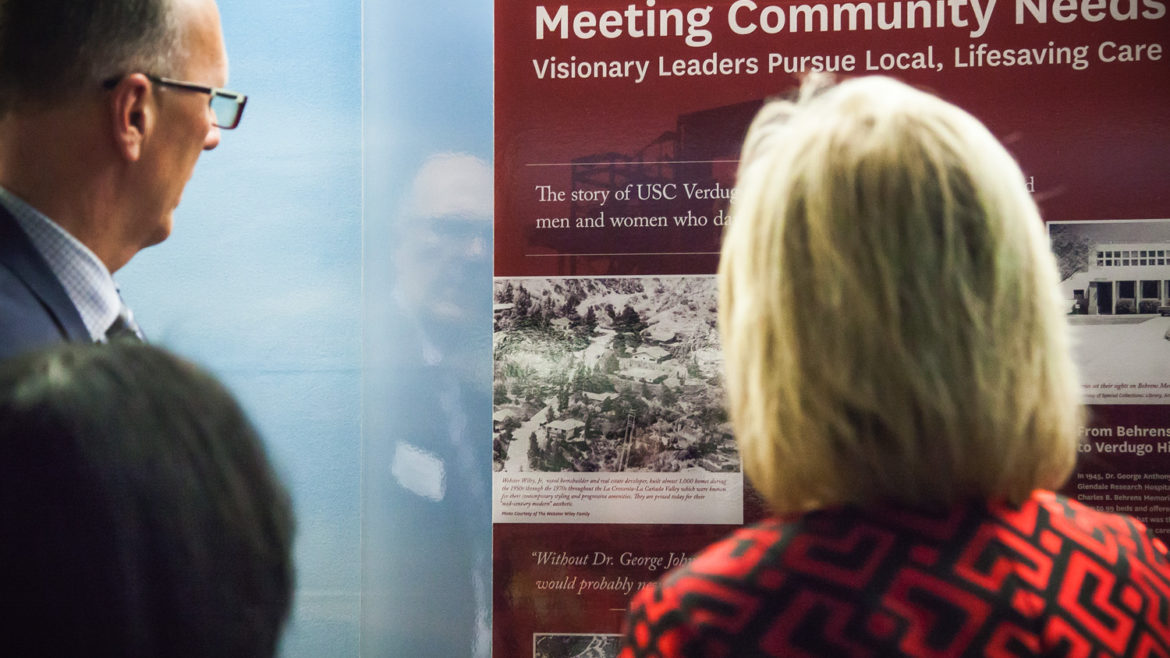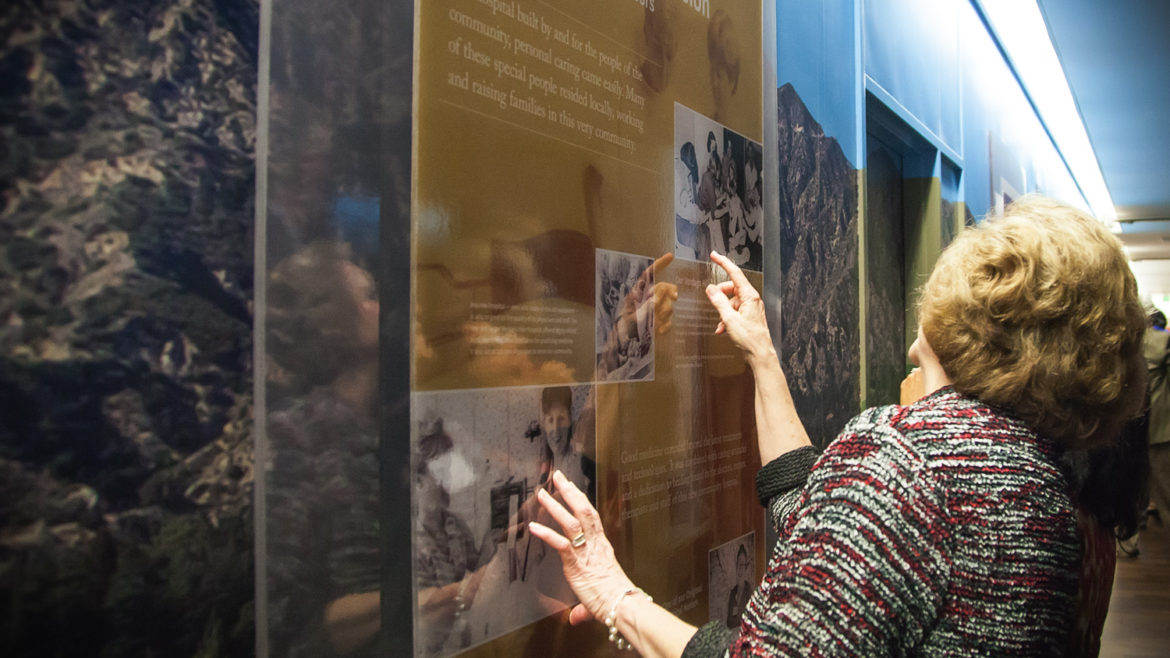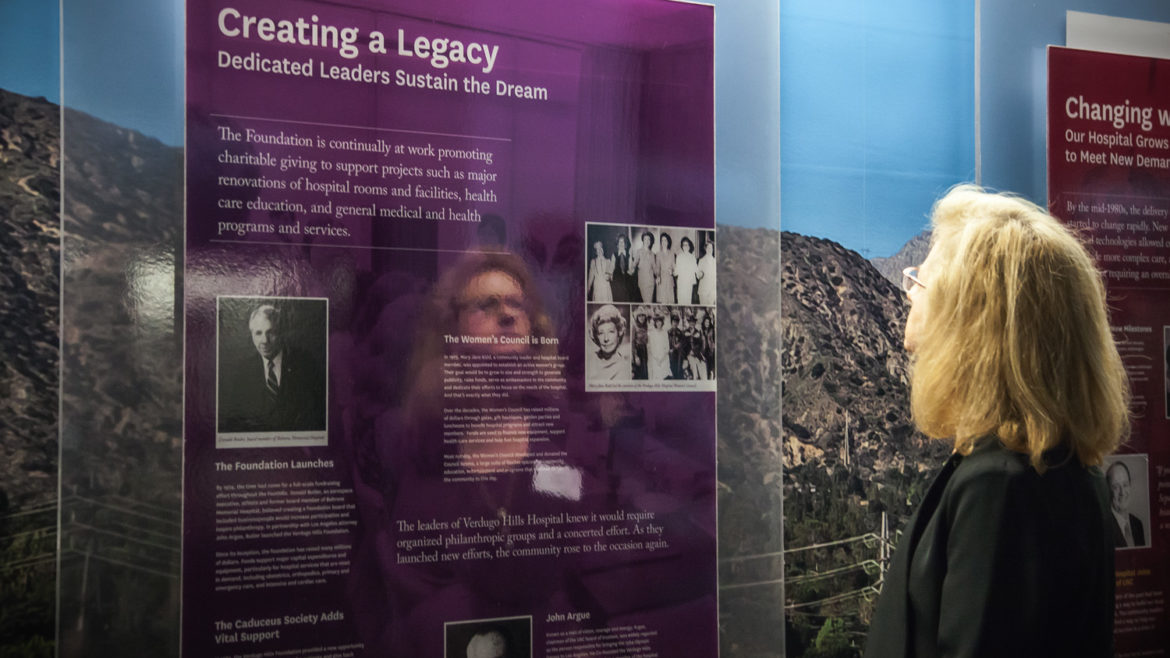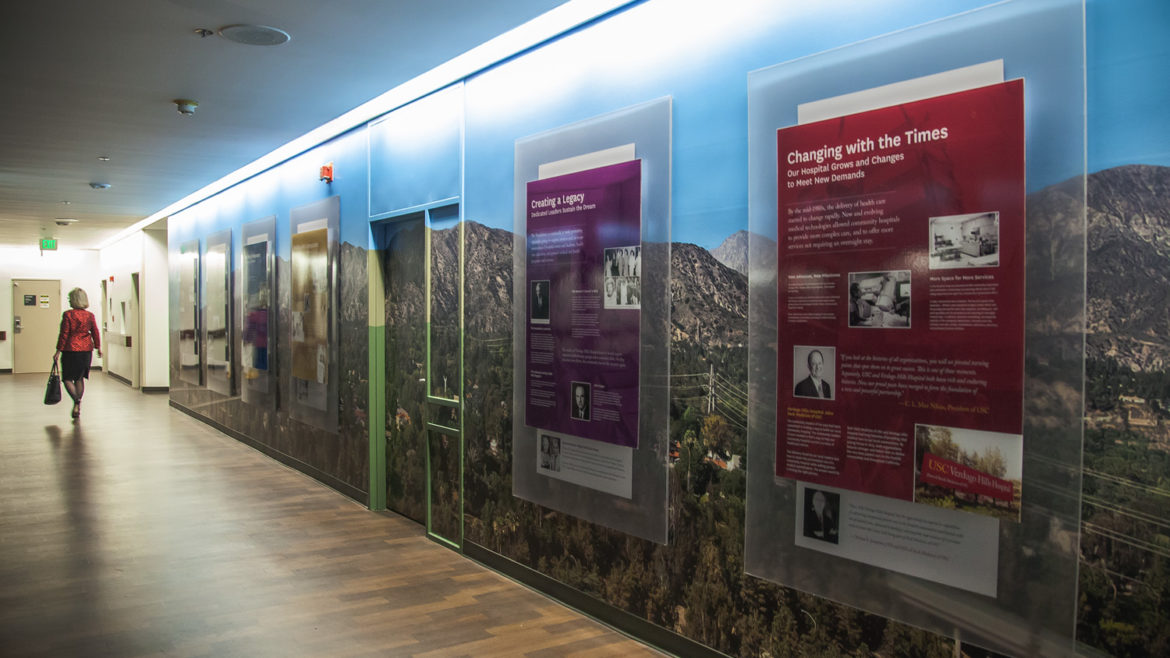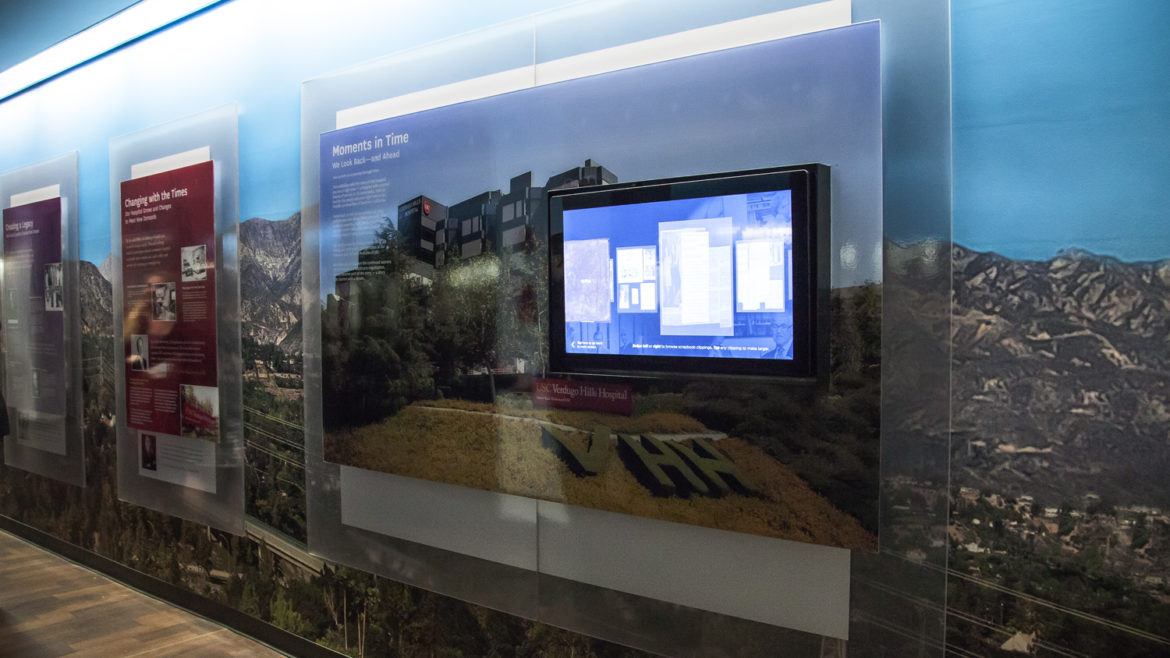 Working with USC, the objective was to strike a balance of historical events, people, and the future. The design team developed a series of engaging interpretive panels that highlight and celebrate this community hospital.
The backdrop of the history wall is is a panoramic view of the San Gabriel Mountains, taken from the top of the building. Layered, digitally printed panels floating off the wall display the stories and provide hierarchy to the exhibit.
An interactive multimedia display was integrated to allow visitors a more expansive look into the hospital's rich history.