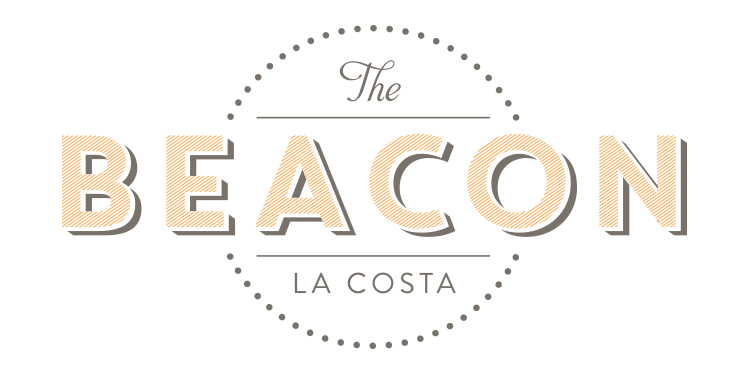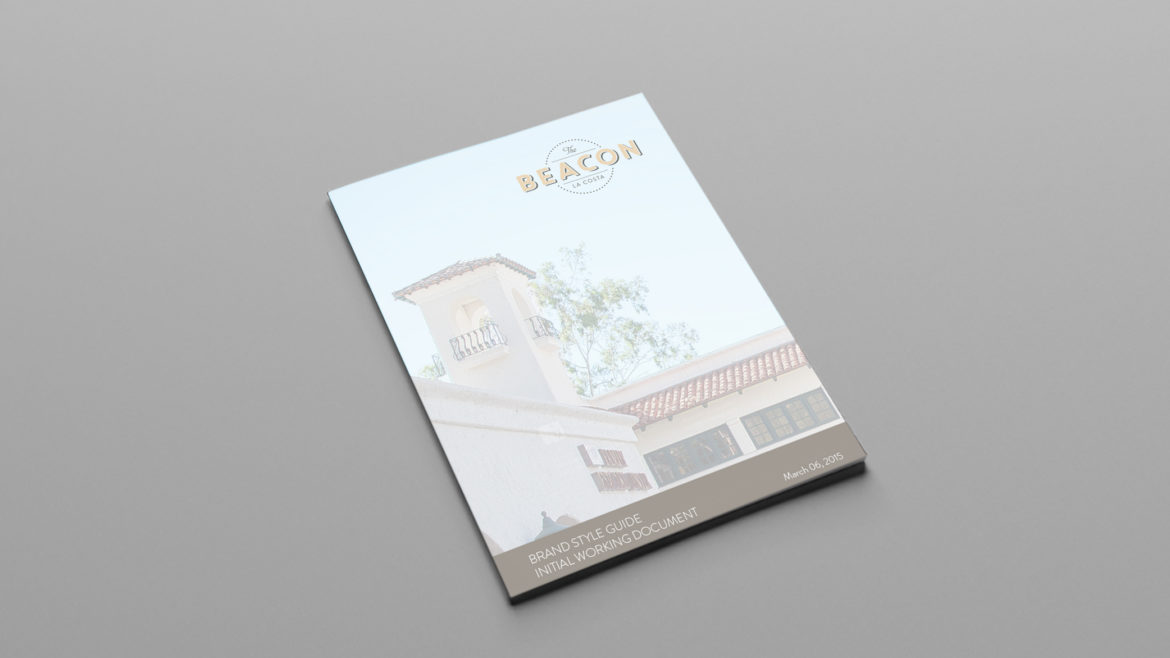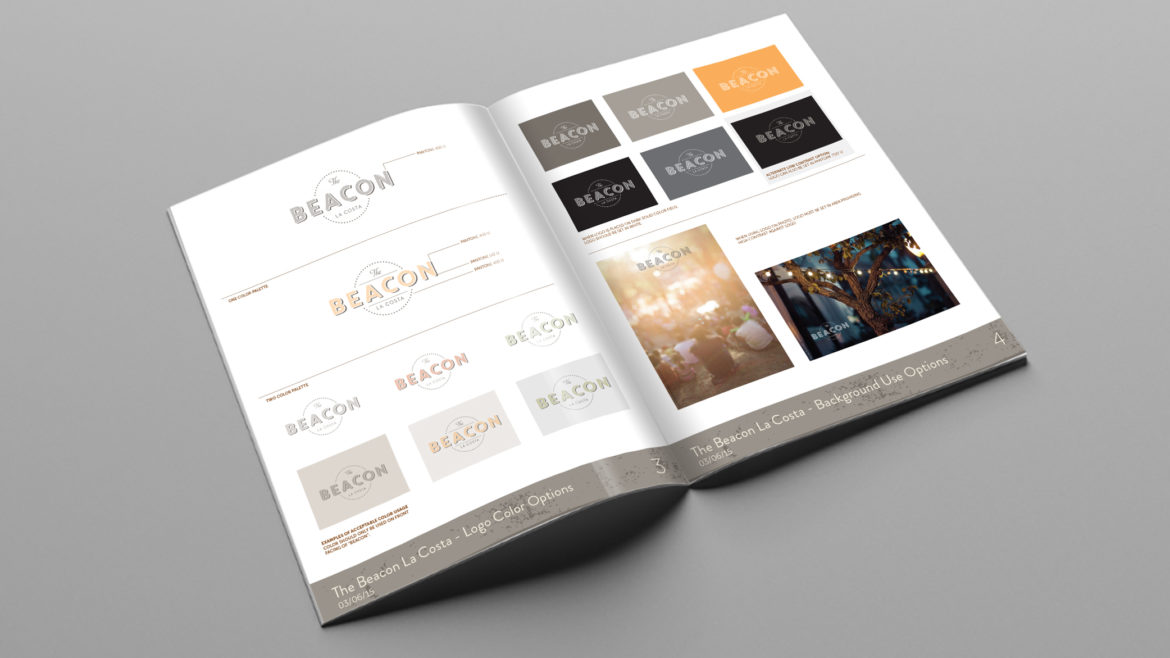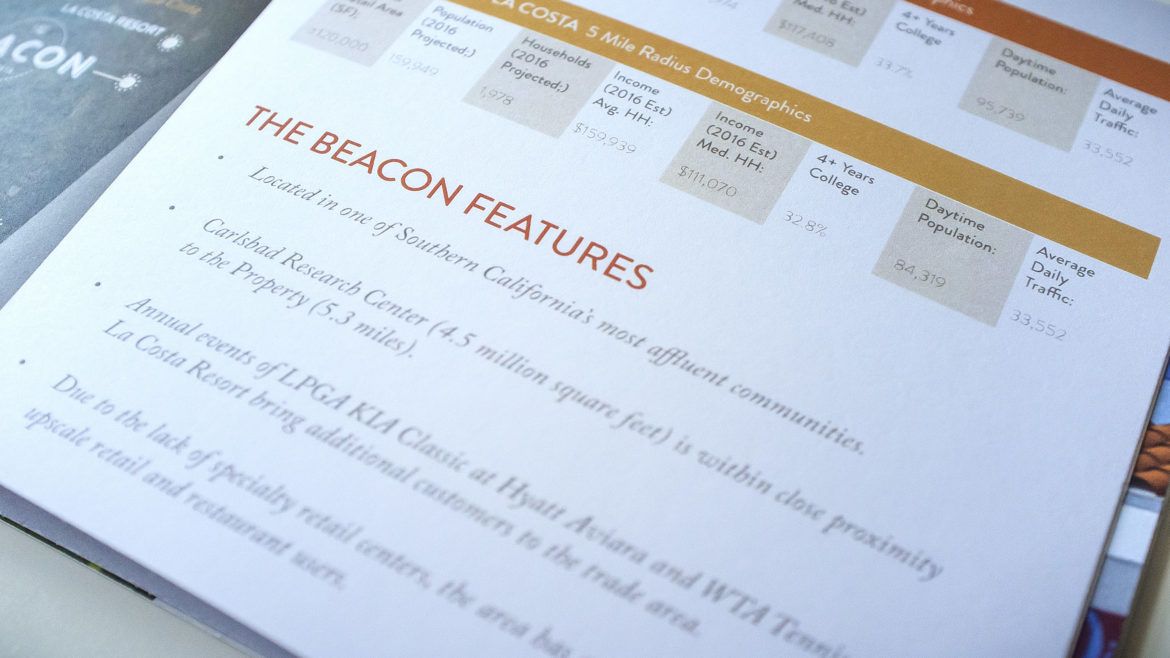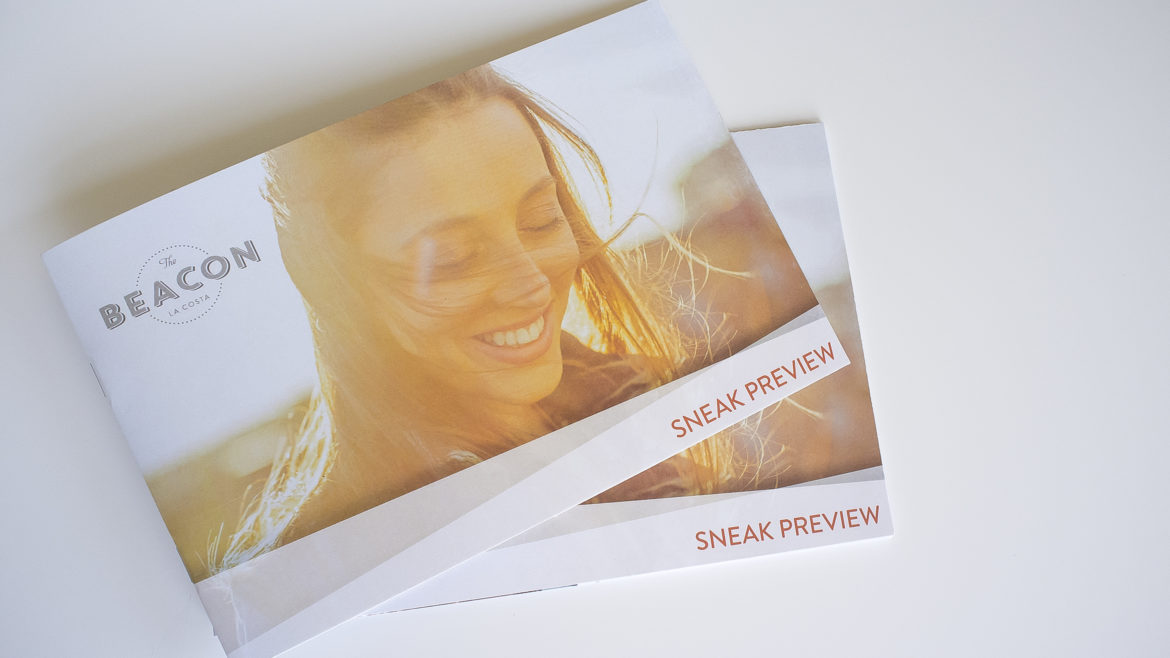 Located in the heart of La Costa, The Beacon serves a very affluent trade area with the nearby communities of Carlsbad, Encinitas, Rancho Santa Fe, Del Mar, and Solana Beach.
Once known as the "La Costa Towne Center" the property had become stagnant and was lost it's identity as a retail center. We worked with the property owner to rebrand and position the center as "The Beacon". What once was a mostly empty shopping center is being transformed into a thriving lifestyle and community center.
With the grand opening of the health center and anchoring tenant, Equinox, in 2016 The Beacon becomes a destination for unique shops and artisan restaurants with a coastal California culture.
Along with the brand development our team created a leasing brochure to help promote the re-envisioned center to targeted retailers.