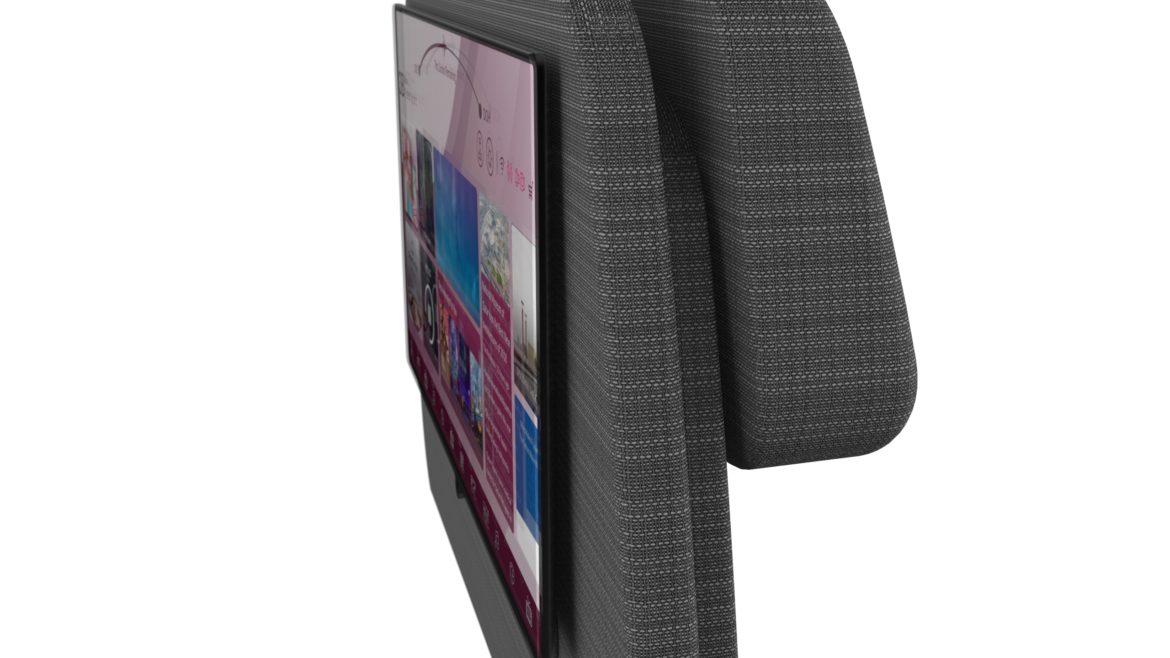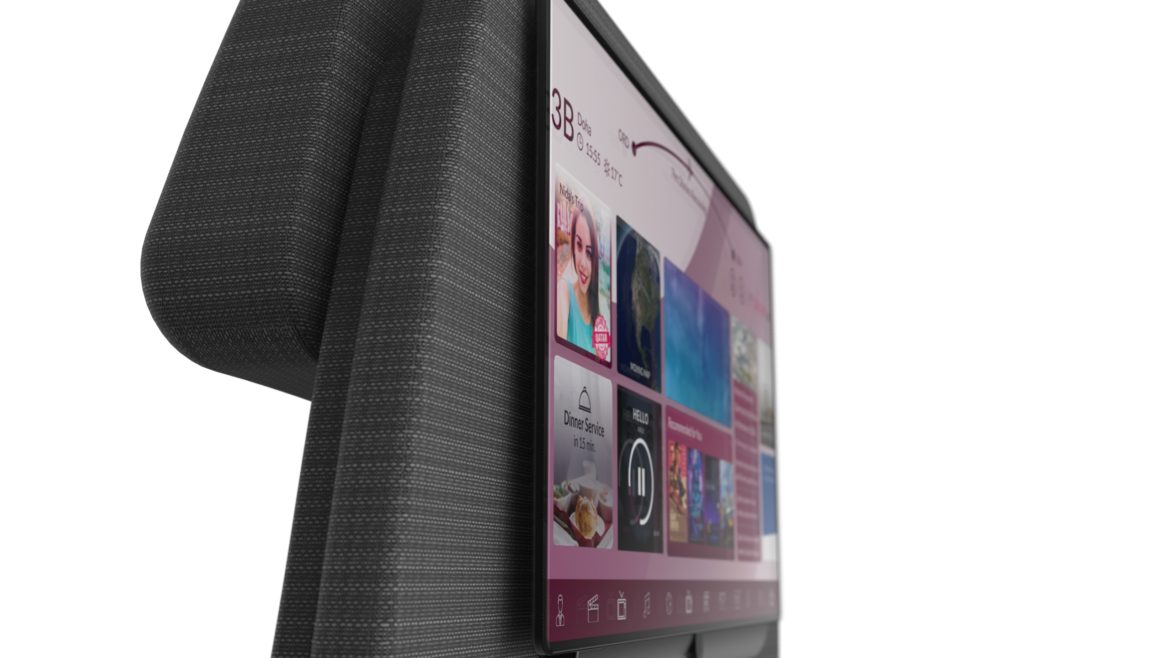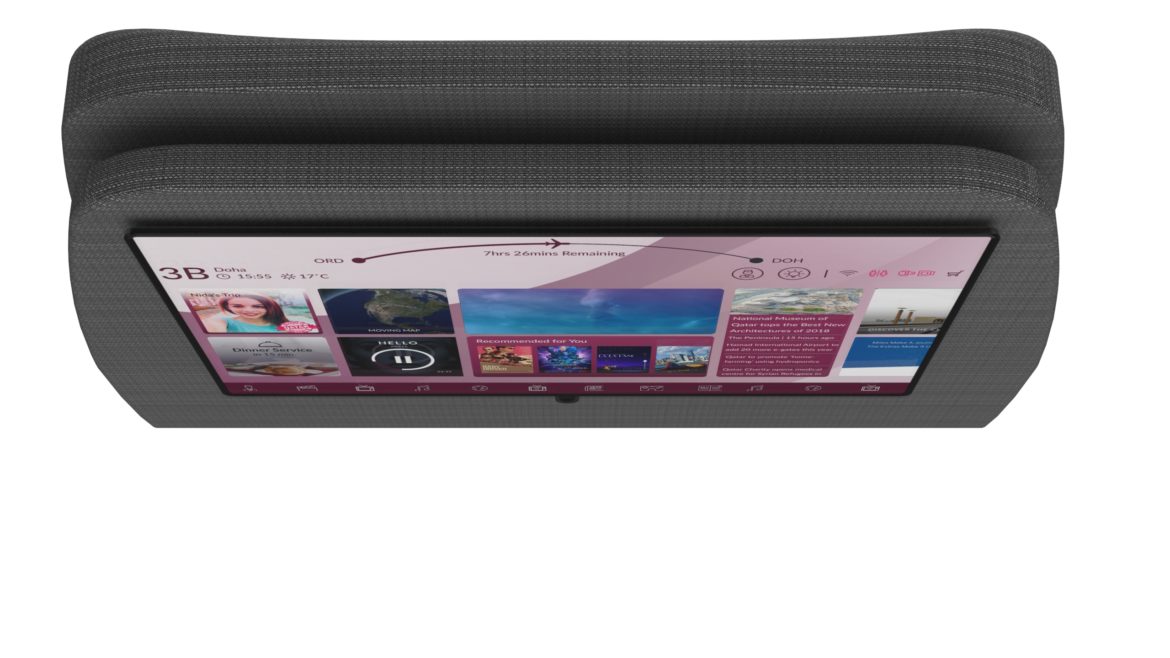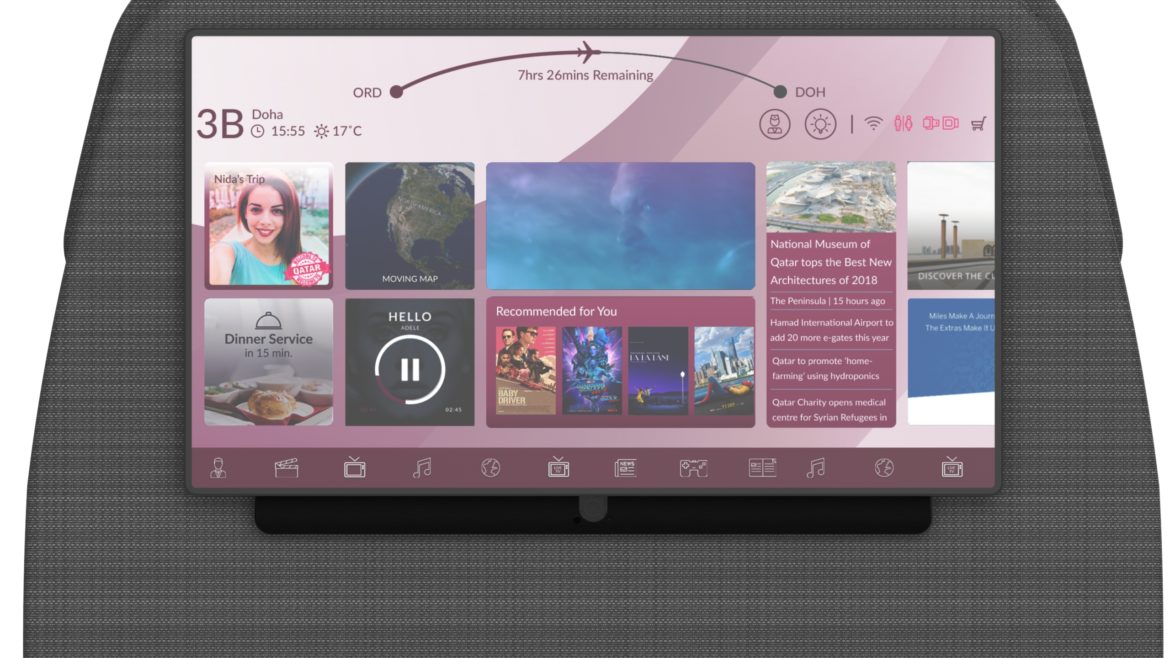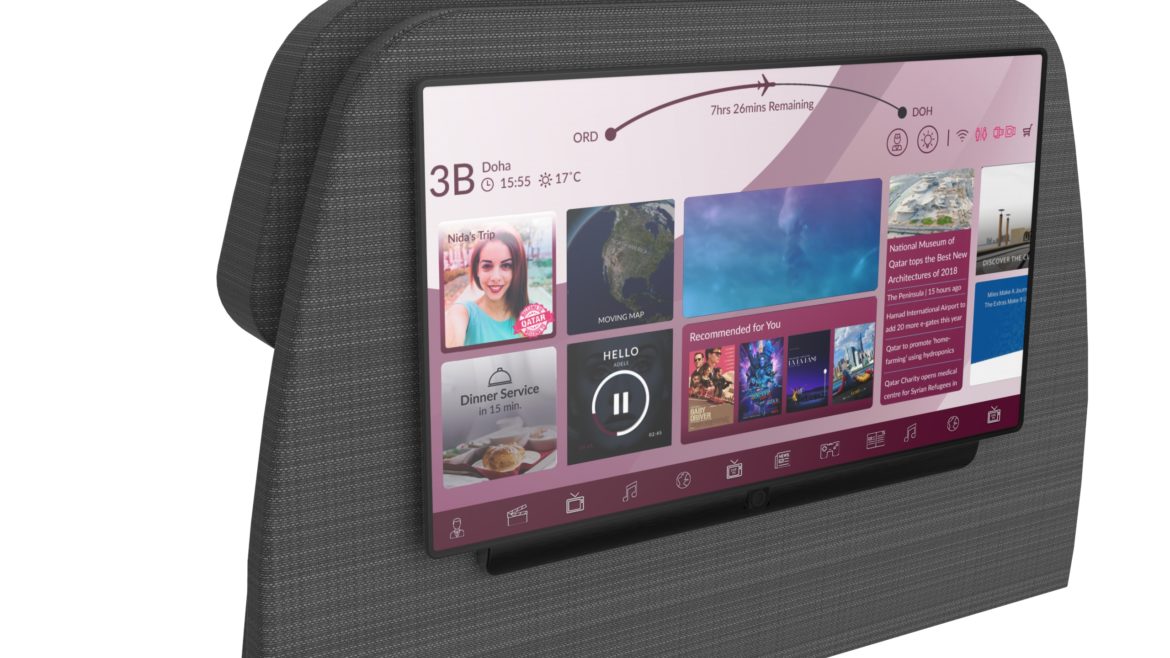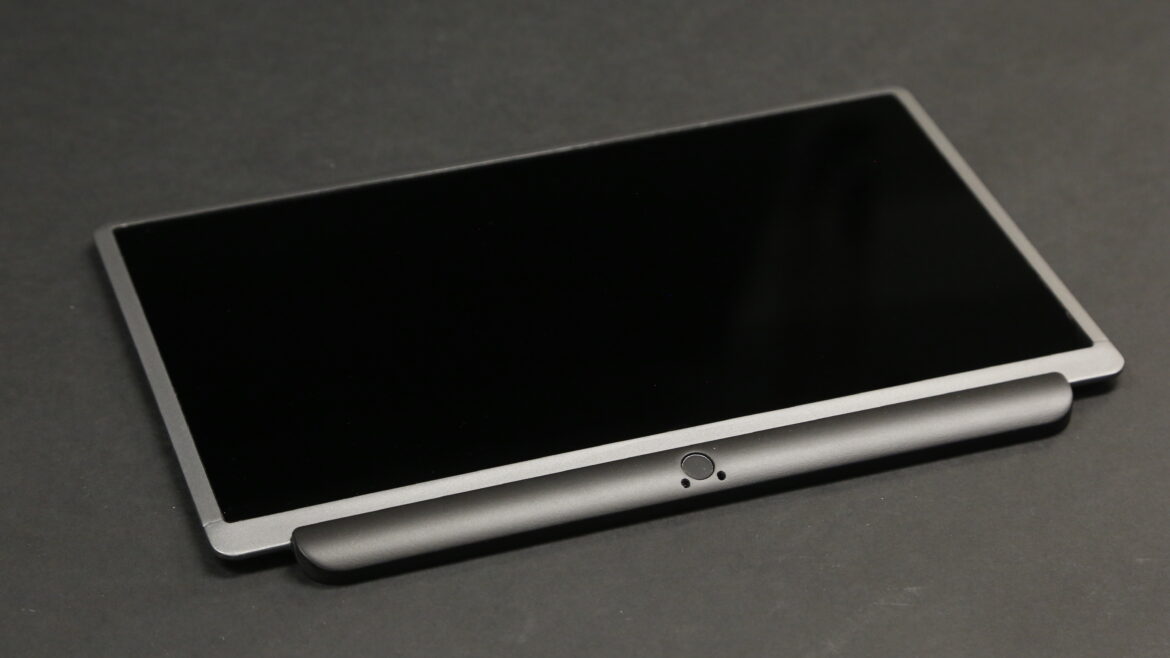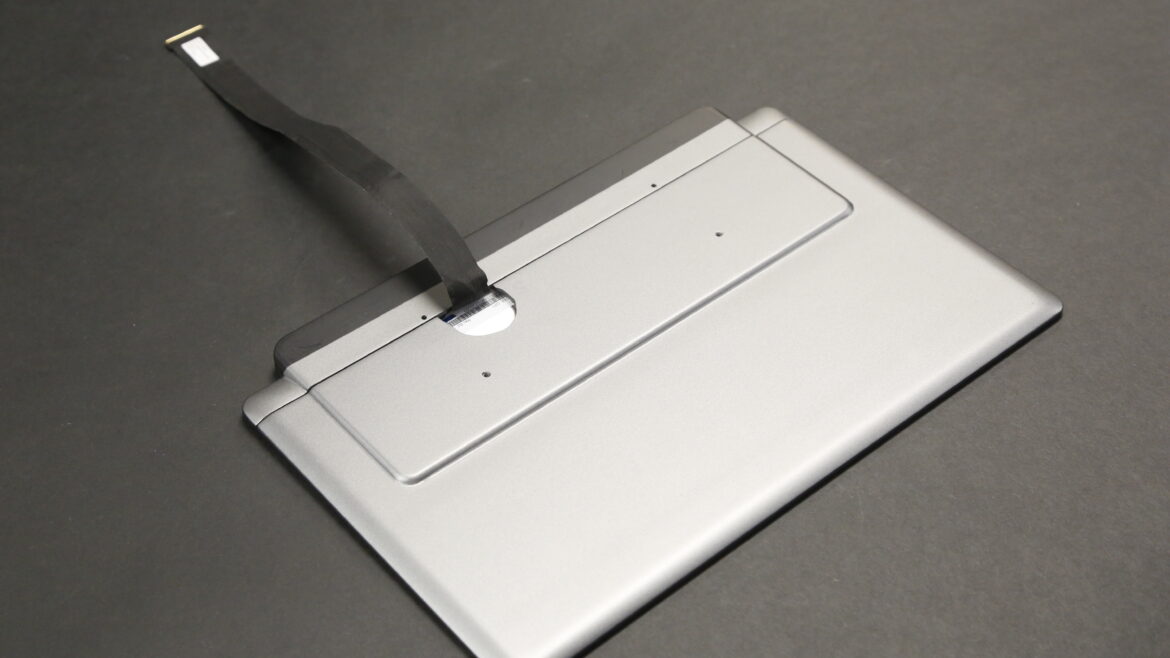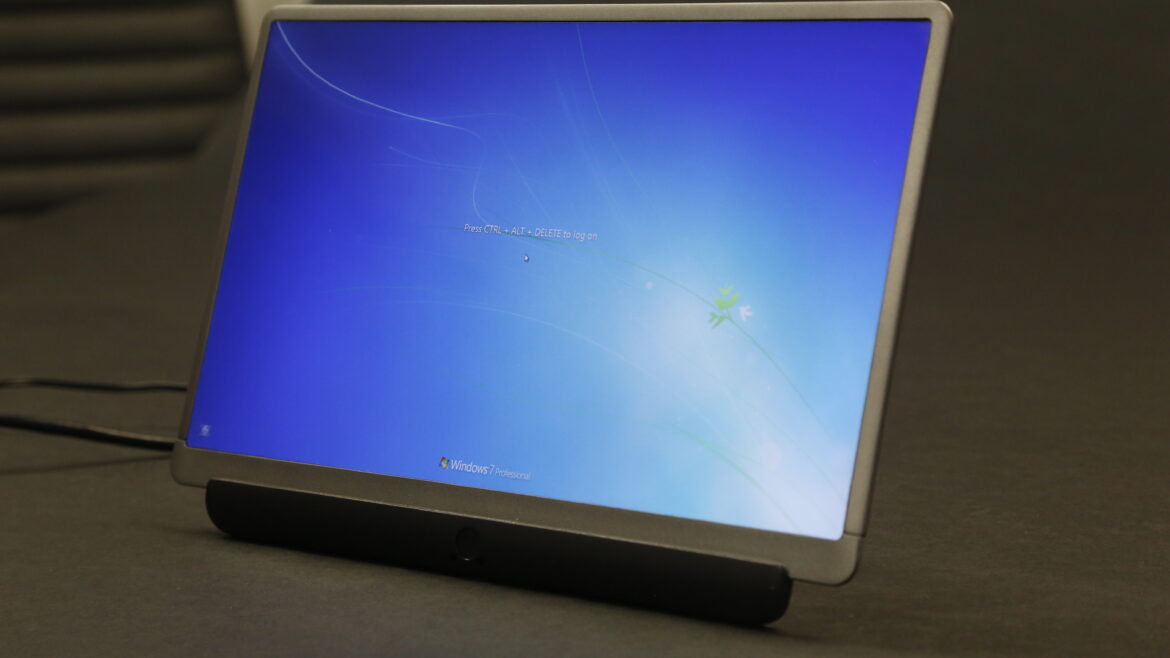 "Zii demonstrated its new system to Runway Girl Network earlier in the year at the Aircraft Interiors Expo, where the design factor of the RAVE Ultra hardware was matched only by the promise of the cloud software. The new screens' futuristic design and clean profile are markedly beyond the industrial design with which passengers are presently familiar." – John Walton (via runwaygirlnetwork.com)
Zodiac was looking to shift the entire in-flight experience when they approached us to help them create the vision for their new ultra-thin fully interactive display. With the expansion of in-flight Wi-Fi, the built-in IFE display segment is shirking and currently has heavy competition. Passengers tend to travel with the most up-to-date technology on devices that they carry with them 24/7. Continuing on the traditional path with heavy duty industrial monitors was no longer an option. Presenting a new way of approaching the construction, material usage, as well as interactivity was the only way for Zodiac to shift. Working with the Zii engineering and sales team, we studied how the flight crew and passengers would interact with the system. Leading with value, not cost, was the approach to capture the imaginations of jet setters and the needs of the airlines.
These Concepts were launched along with a series of functional display samples for the 2018 AIX show in Hamburg, Germany.