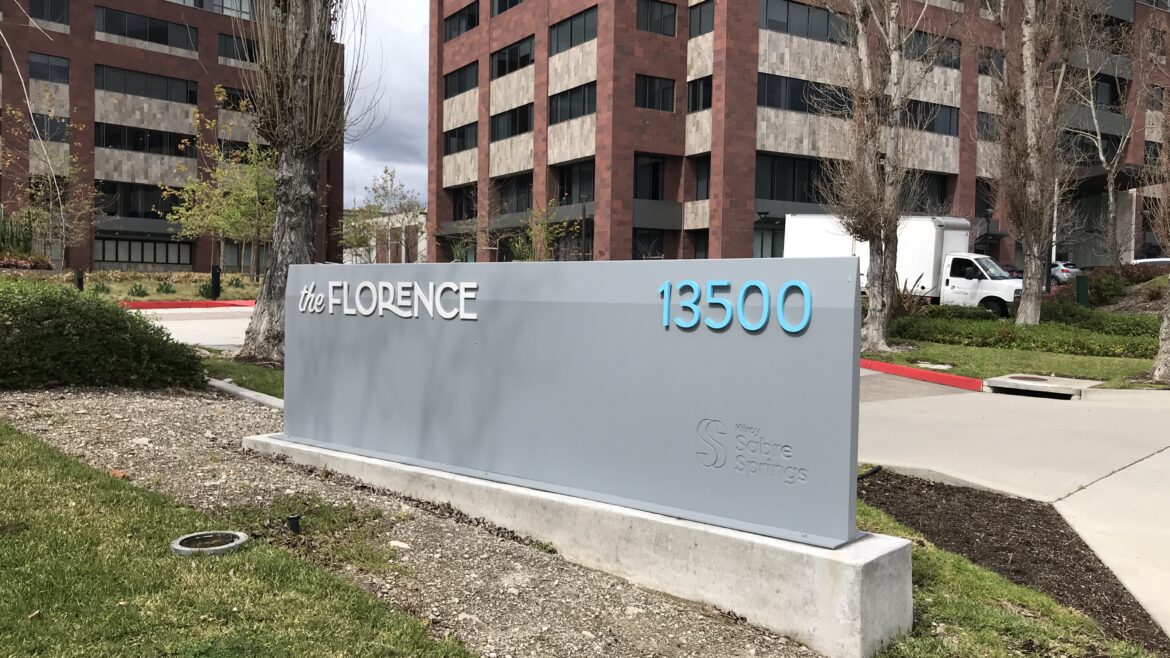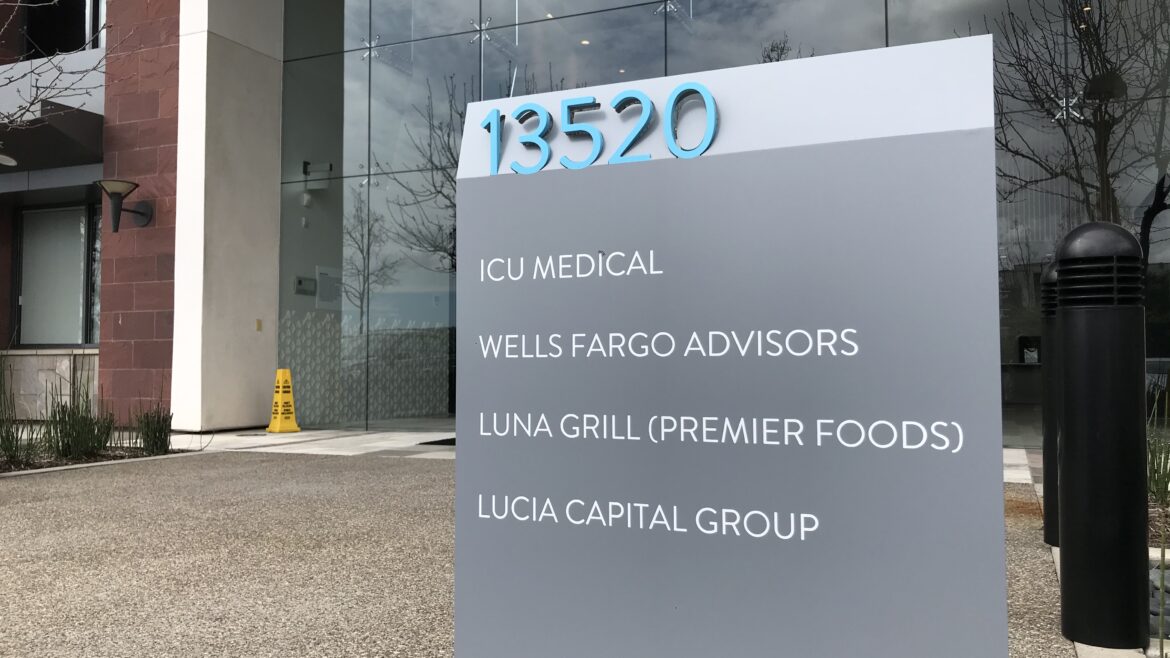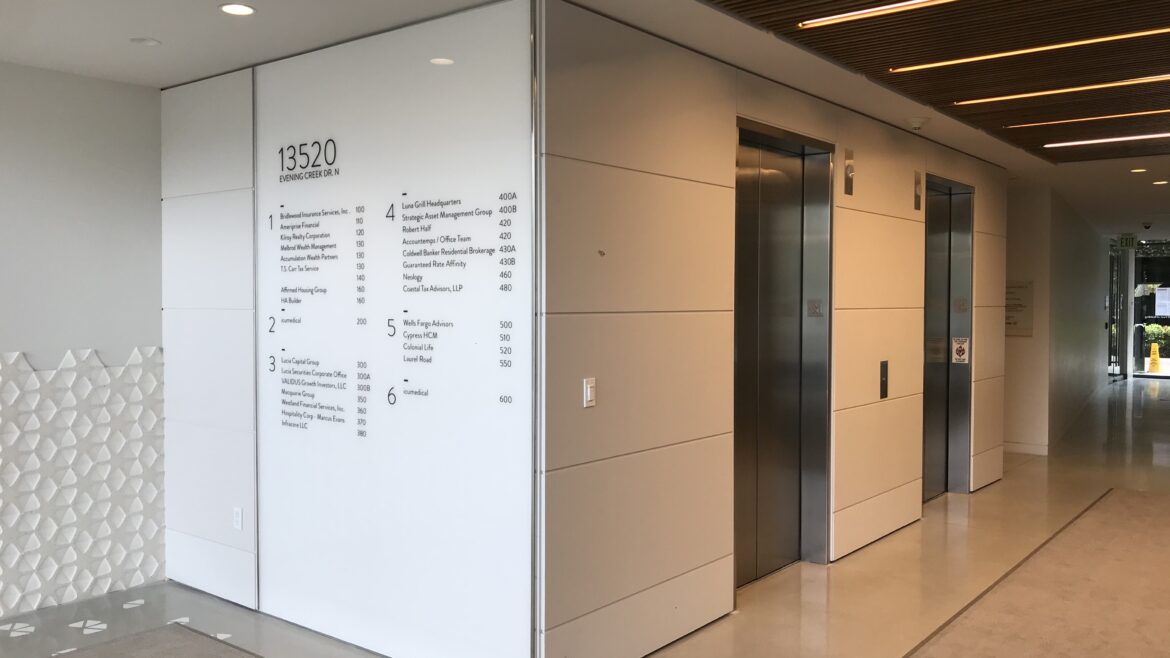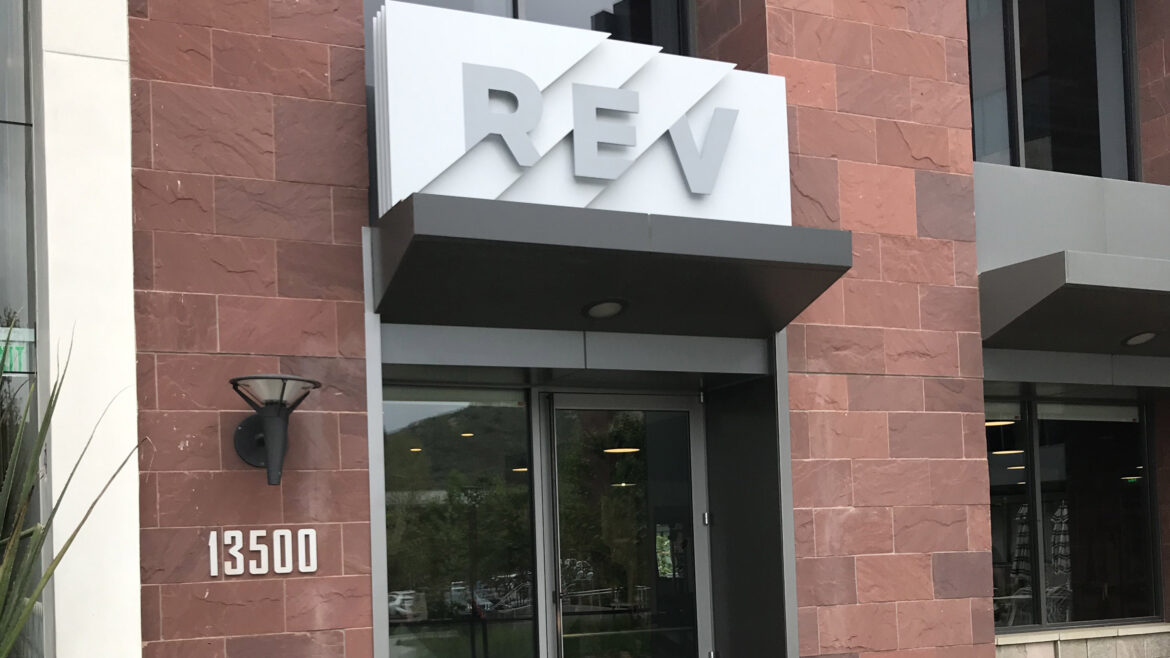 The modern office environment has changed considerably over the past decade. Employers are looking to provide more opportunities for their employees to maintain a healthy lifestyle and provide more amenities that are easily available to them
Kilroy Realty owns over 100 office buildings, many in the Southern California area, and has recognized the need to provide more to their tenants. At Sabre Springs Kilroy introduced a new fitness brand called, REV, to give tenants a place to stay healthy and fit, as well as a new on site restaurant called, The Florence.
We worked with Kilroy to revitalize the Sabre Springs corporate campus by providing updated identity monuments, amenity signage, and interior lobby signs and graphics.