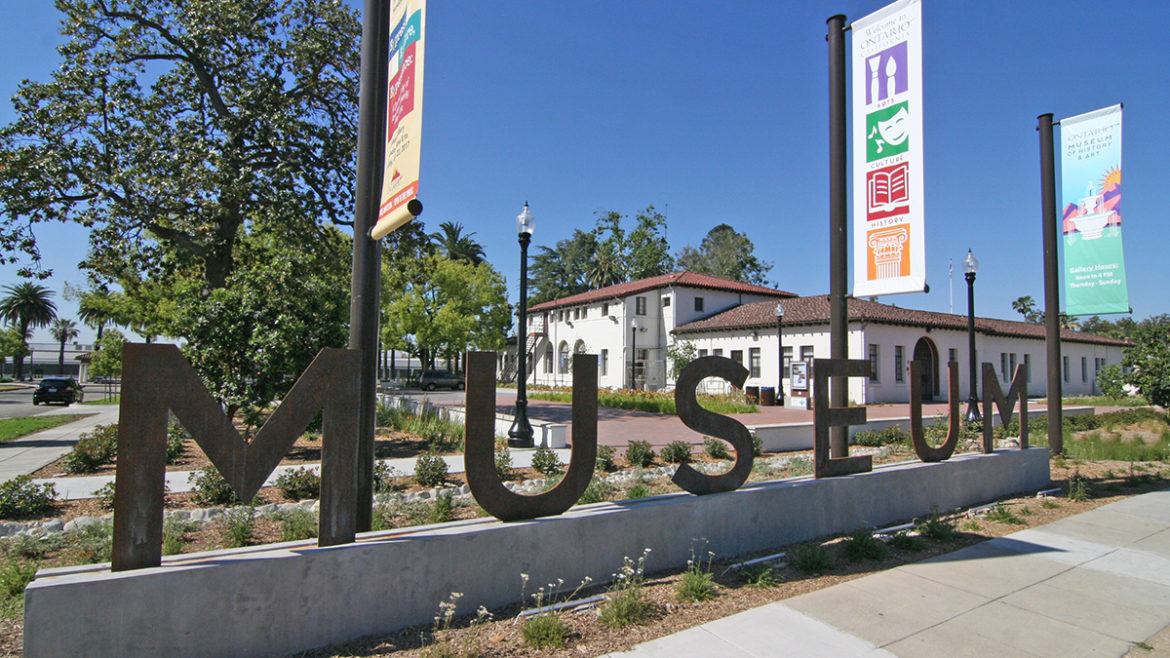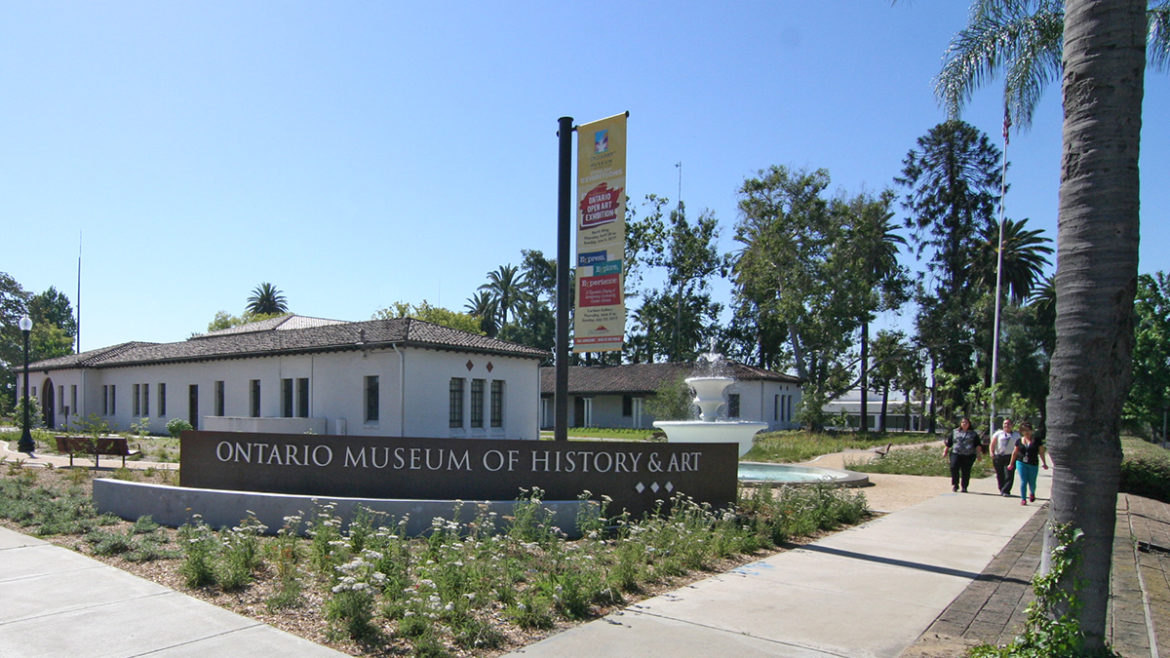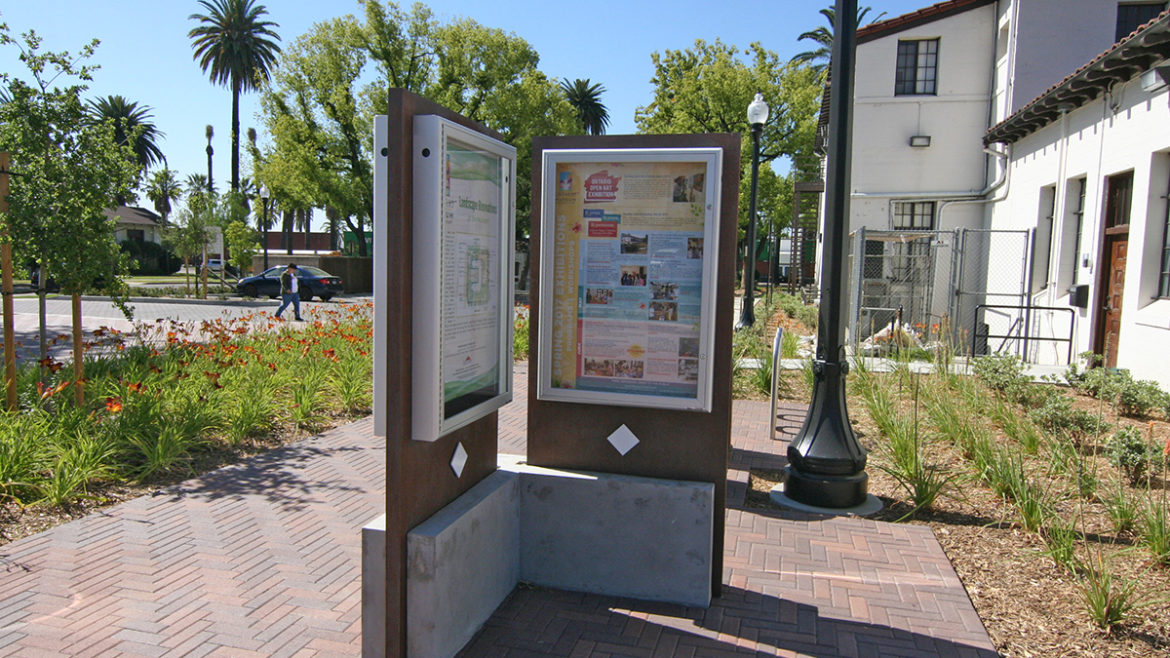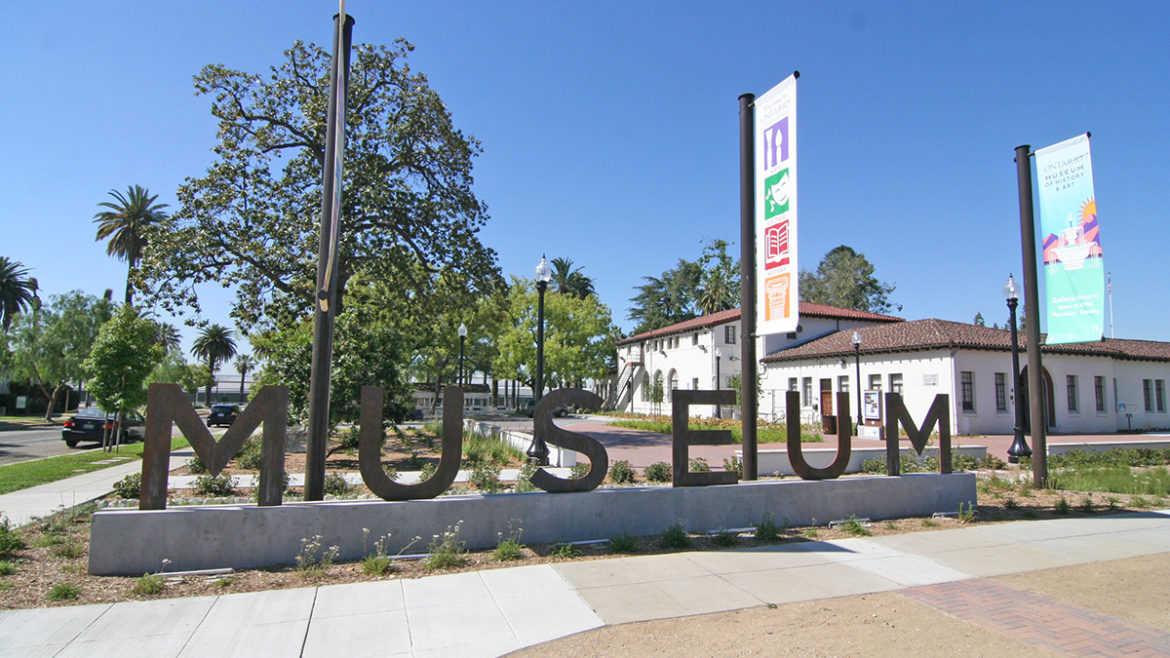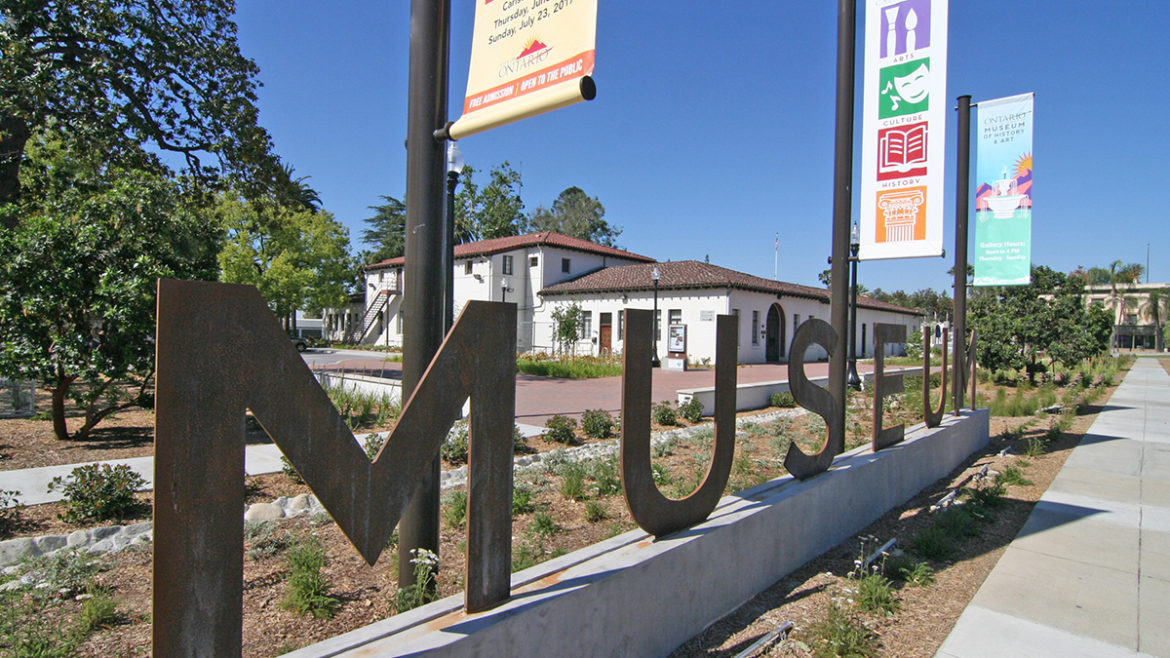 "The Ontario Museum of History & Art enhances knowledge and understanding of our community through dynamic and vibrant experiences."
Once a City Hall building The Ontario Museum of History & Art has been transformed into exhibitions about the rich history of the city and gallery spaces to celebrate local and regional art.
The City was awarded $990k in funding from the Strategic Growth Council Urban Greening for Sustainable Communities Program to improved the grounds at the Museum and provide educational gardens. This effort to transform the exterior experience for the Museum presented an opportunity to project a new identity to the community. We worked closely with the Museum staff and the City Board members to design identity signs that are contemporary while still honoring the historic nature of the building. Utilizing cut and formed corten steel these signs are art installations in their owner right and will last a lifetime. Many in the community were not aware of the Museum or had difficulty finding it's location.
Large corten letters spelling M-U-S-E-U-M provide a clear message to the community and create a sculptural point of arrival for visitors. Since the completion of the landscape improvements and identity monuments the Ontario Museum of History & Art has elevated it's exposure and received the 2018 Inland Valley's Readers Choice Best Museum Award.